We will help you with C++ projects & problems
C++ project Order 
Project c++ is done by programmers in Project Sara. The order of your project will be checked after registration and then it will be done by the group of project specialists and will be delivered to you.
⇓By one of these five order ways⇓
what is c++ programming
C++ is a general-purpose object-oriented programming (OOP) language, developed by Bjarne Stroustrup, and is an extension of the C language. It is therefore possible to code C++ in a "C style" or "object-oriented style." In certain scenarios, it can be coded in either way and is thus an effective example of a hybrid language.
C++ is considered to be an intermediate-level language, as it encapsulates both high- and low-level language features. Initially, the language was called "C with classes" as it had all the properties of the C language with an additional concept of "classes." However, it was renamed C++ in 1983.
Hire a c++ programmer!
On Project1400.com you can hire to work on all sorts of c++ jobs. No matter what your budget is, we have the right freelancer for your c++  job.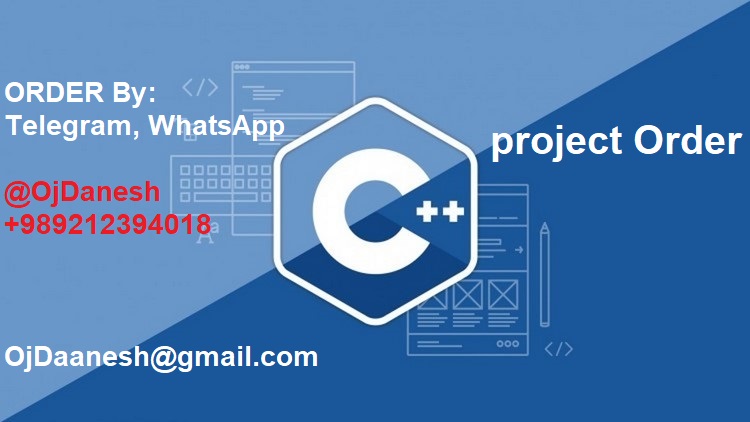 Online Ordering & Receiving In 4 Steps
Process of outsourcing from Project Serra Institute (Project 1400) from start to finish
Project sara is a international company by number of users and projects, since 2011.
Why us? 
Complete knowledge of C++
As an engineer, have an idea of how things work
Cheap rates.
Includes revision
Easy to communicate with
Fast delivery
Comments will be also added in the script
Guaranteed full marks in assignments!
Posts related to this page: