We will help you with Chemical Engineering projects & problems
Chemical Engineering project Order
Project Sara Institute (Project 1400) is ready to advise and implement your Chemical Engineering project in any field, so in Project sara, Chemical Engineers have come together to help us in this regard and take a step forward in society.One of the most special projects that has a relatively complex science is Chemical Engineering.
Quick Order!
⇓By one of these five order ways⇓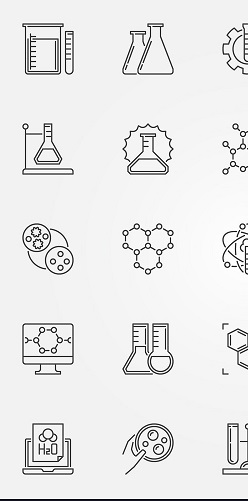 What is Chemical Engineering?
Chemical engineering uses mathematics, physics, chemistry and biology to develop chemical transformations and processes to create useful products and materials that improve society. It is one of the most broadly based engineering disciplines, creating high demand for chemical engineers across a variety of industries and professions.Chemical engineers devise ways to convert raw materials and intermediate chemicals into more useful forms. They develop processes and products that are energy efficient, environmentally friendly and profitable. Chemical engineers make petrochemicals, polymers, microelectronics, biomedical devices, paper, dyes, drugs, fertilizers and foods. Practically every product has been improved by chemical engineering in some way.
Hire a Chemical Engineering!
At Project1400.com, you can hire an expert to do Chemical Engineering projects. No matter how much your budget is, we have the right expert for your project.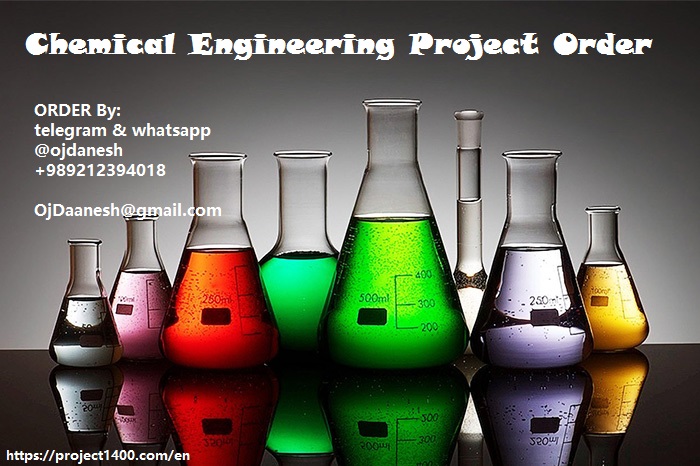 Chemistry project
Project sara Services (Project 1400) is very extensive in the field of chemistry projects, and almost every type of project is carried out in the Institute's chemistry project. Some of these services include:
Doing the Hysys project

Pipephase – Pipesim project

MATLAB project
Performing OLGA projects


Aspen project

Petro-sim project

Aspen pinch  project

Carrying out a mineral chemistry project

Carrying out oil industry process projects

Process design project

EES Project

Cata Catia project

Fluent project

Doing the Mathematica project

Ansys project

Doing the Maple project

Pipephase – Pipesim project

Carrying out the OLGA project

Coding project

Fortran Fortran Project

Thermoflo project
Biotechnology project

Carrying out a pharmaceutical project

Power plant chemistry project

Carrying out petrochemical project

Carrying out the refining industry project

Carrying out the petrochemical industry project

Carrying out a gas project

Perform polymer project

Carrying out food industry projects

Cellulose project

Aspen Plus project




CFturbo project




CFX project




COMSOL project




PDMS project



Solidworks project


Carrying out the Petro-sym

project




Workbench



 OpenFOAM project

Abaqus project
Online Ordering & Receiving In 4 Steps
Process of outsourcing from Project Serra Institute (Project 1400) from start to finish
Project sara is a international company by number of users and projects, since 2011.
Why us? 
Complete knowledge of Chemical Engineering
As an engineer, have an idea of how things work
Cheap rates.
Includes revision
Easy to communicate with
Fast delivery
Comments will be also added in the script
Guaranteed full marks in assignments!
Posts related to this page: