We will help you with Excel projects & problems
Excel Project Order!
Excel project is done by colleagues and experts in Project Sara. The order of your project will be checked after registration and then it will be done by the group of project sara specialists and it will be delivered to you.
⇓By one of these five order ways⇓
draw a chart in excel

calculations and formulas in excel
online access to excel converter
what is excel app?
Microsoft Excel is a spreadsheet program included in the Microsoft Office suite of applications. Spreadsheets present tables of values arranged in rows and columns that can be manipulated mathematically using both basic and complex arithmetic operations and functions.
In addition to its standard spreadsheet features, Excel also offers programming support via Microsoft's Visual Basic for Applications (VBA), the ability to access data from external sources via Microsoft's Dynamic Data Exchange (DDE), and extensive graphing and charting capabilities.
Hire an Excel Expert!
On project1400.com you can hire to work on all sorts of Excel jobs. No matter what your budget is, we have the right freelancer for your Excel job.
Online Ordering & Receiving In 4 Steps
Process of outsourcing from Project Serra Institute (Project 1400) from start to finish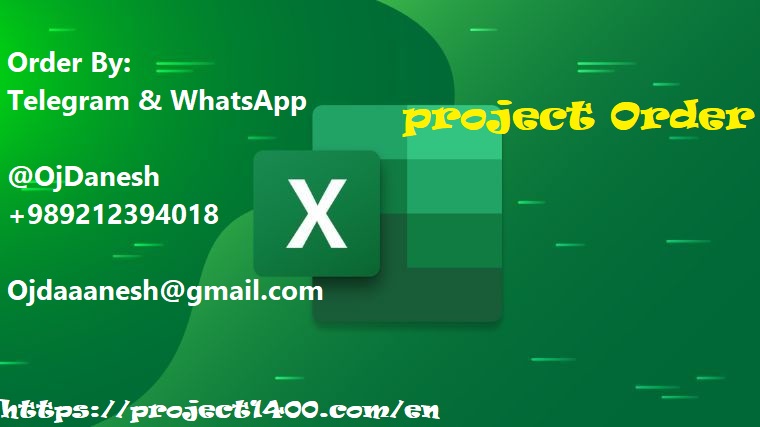 Unlock the potential of your data, identify trends and build greater charts by hiring an Excel Expert today!
⇓By one of these five order ways⇓
Project sara is a international company by number of users and projects, since 2011.
Why us? 
Complete knowledge of Excel
As an engineer, have an idea of how things work
Cheap rates.
Includes revision
Easy to communicate with
Fast delivery
Comments will be also added in the script
Guaranteed full marks in assignments!
Posts related to this page: