Collaboration with Project Sara Institute (Project 1400)
Cooperation with Project Sara has rules and conditions, so dear readers, read this page carefully.
Project Sara Technical, Research and Training Institute (Project 1400), graduates and students to carry out the project, work with specialized software, research and seminar, statistical analysis, translation, writing articles and dissertations, editing, site design and application, etc. He invites you to cooperate in absentia.
If you have any of the skills on this page, just send your resume to the telegram number or address:
People who have the necessary conditions are our preferred priorities. Therefore, dear friends who are fully prepared for cooperation, according to the conditions mentioned on this page, can refer to the cooperation expert in Project Sara through Telegram and express their ability and work.
The minimum requirements for working with a project 1400 are as follows:
Lack of commitment to work in other organizations, government agencies and other private institutions in a way that disrupts the cooperation process.
Having a spirit of responsibility.
Training and skills related to the activity and field of work.
Sending a picture of a degree or student card and a phone number always responsive.
Receipt of activity fees is done after delivery and approval of the customer (in the case of the second work onwards, settlement on a monthly basis).
Editing work is done even after the settlement, by a free expert.
It is impossible to change the cost and time after acceptance and agreement by the expert.
Direct communication between the expert and the customer is prohibited.
All affairs and coordination are done through Telegram.
Not turning off the cell phone and answering "Telegram" between 8 and 22 o'clock.
Specialized skills:
All disciplines of engineering, basic sciences, medicine, language, art, etc.
Fluent in specialized software for various fields of study.
Questioner and statistician.
MATLAB expert in signal field.
MATLAB expert in the field of electricity.
MATLAB expert in simulation.
Simulation in hspice program.
Simulation in Altium Designer.
Translators of Russian, Arabic, English, Turkish, Chinese, etc.
Why choose to work with Project Sara?
Everyone has the right to research where they want to go and to know and evaluate the pros and cons of the place.
The benefits of hiring in the 1400 project are:
Job security
Suitable environment
Favorite working time
Becoming conscientious
Appropriate rights
career progression
Scientific progress
Serve the community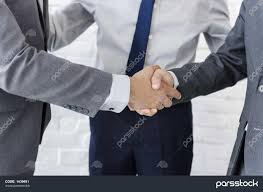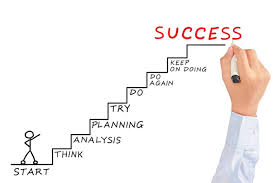 The right job position for your circumstances and personality:
Categories for you dear ones have been identified so that you can get to know yourself better and choose the right position in cooperation with Project Sara.
Project sara Working Time :
Working time is one of the most important characteristics that should be considered in any work so that the progress achieved in that work is efficient.
People who decide to collaborate after reading this page should keep in mind that time is of the essence.
It is possible to do this in one of the following ways:
Work in the company's office
Telework
Full-time
Part-time