We will help you with AutoCAD projects & problems
AutoCAD Project Order
The AutoCAD project is carried out by designers and specialists at Project Sara. The order of your project will be checked after registration and then it will be done by the group of project specialists and will be delivered to you.
⇓By one of these five order ways⇓
What is AutoCAD software Used For?
AutoCAD can create any 2D drawing and 3D model or construction that can be drawn by hand. The program also allows the user to group or layer objects, keep objects in a database for future use, and manipulate properties of objects, such as size, shape, and location.
AutoCAD has numerous applications in a wide range of fields. The program can be used for simple projects, such as graphs or presentations, or complex designs, like drawing up the architecture of a building. Some other practical applications may include:
Interior designs
Aeronautical designs
Logos
Fine art
Maps
Greeting cards
Engineering designs
Architectural designs
Hire an AutoCAD software Expert!
On project1400.com you can hire to work on all sorts of AutoCAD software jobs. No matter what your budget is, we have the right freelancer for your AutoCAD software job.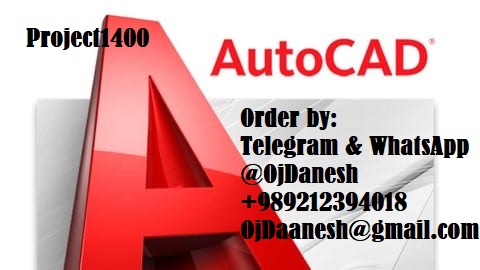 Online Ordering & Receiving In 4 Steps
Process of outsourcing from Project Serra Institute (Project 1400) from start to finish
Project sara is a international company by number of users and projects, since 2011.
Why us? 
Complete knowledge of AutoCAD software
As an engineer, have an idea of how things work
Cheap rates.
Includes revision
Easy to communicate with
Fast delivery
Comments will be also added in the script
Guaranteed full marks in assignments!
Posts related to this page:
⇓By one of these five order ways⇓