We will help you with Concrete projects & problems
Concrete project Order!
Send us your concrete project order, the project1400 experts will be in touch with you after reviewing your project order and will provide you with the necessary advice to make the project work as well as possible.
⇓By one of these five order ways⇓
What is Concrete?
Concrete is a composite material composed of fine and coarse aggregate bonded together with a fluid cement (cement paste) that hardens (cures) over time. In the past limebased cement binders were often used, such as lime putty, but sometimes with other hydraulic cements, such as a calcium aluminate cement or with Portland cement to form Portland cement concrete (for its visual resemblance to Portland stone). Many other non-cementitious types of concrete exist with other methods of binding aggregate together, including asphalt concrete with a bitumen binder, which is frequently used for road surfaces, and polymer concretes that use polymers as a binder.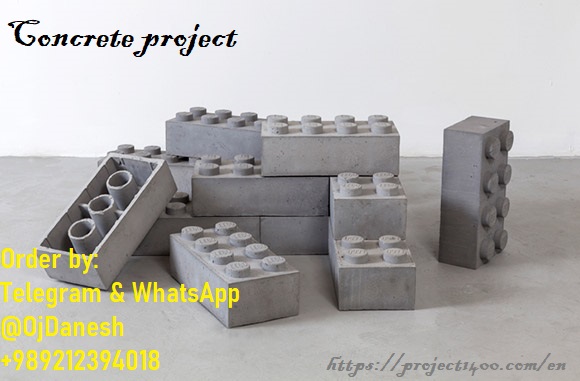 Online Ordering & Receiving In 4 Steps
Process of outsourcing from Project Serra Institute (Project 1400) from start to finish
Project sara is a international company by number of users and projects, since 2011.
Why us? 
Complete knowledge of concrete project
As an engineer, have an idea of how things work
Cheap rates.
Includes revision
Easy to communicate with
Fast delivery
Comments will be also added in the script
Guaranteed full marks in assignments!
Posts related to this page: